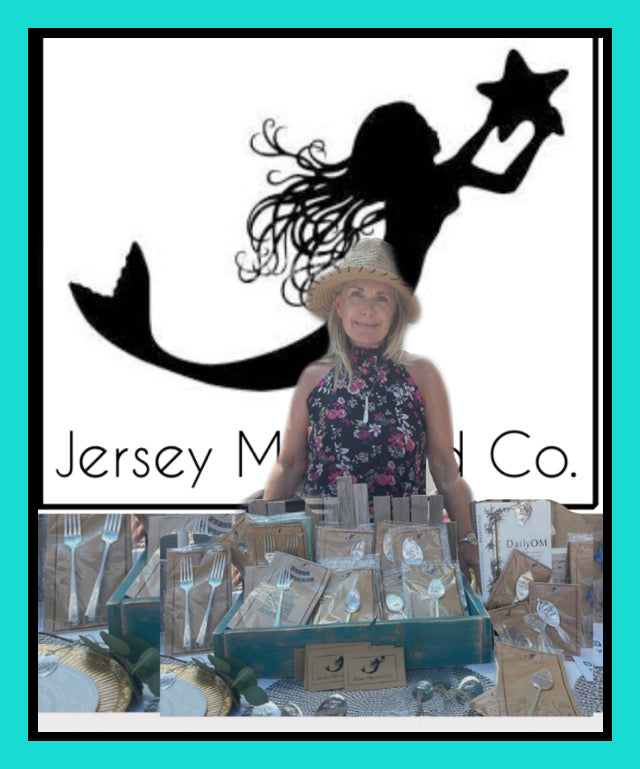 My Story
Hello! Welcome to Jersey Mermaid Co. Established in 2021.
I'm Alli Cangialosi, Artist and Owner.
The name was inspired by my love of the beach~ A lifelong Jersey Girl living at the Jersey Shore.
I rescue Vintage Silverware and Reimagine it into unique creations. People have been creating spoon rings for years, I did not reinvent the wheel...I just put my own "spin" on it! I research each silverware pattern and try to provide the history that accompanies each piece. I want you to have a creation with a story to tell. Upcycling the old and making new designs to treasure for years.
I have always been a creative soul. While in college, I designed jewelry to sell to local boutiques. Fast forward and I am once again designing, but it is not limited to jewelry.
This website, like me, is always evolving and is "perfectly~imperfect".
Items will be added weekly, so be sure to visit again.
Follow on my Social Media Pages - just click on the icons located on the bottom of this page.